Target Medical International Co.
We are multi-channel marketers and distributors of medical, surgical and pharmaceutical products to Iraqi network of health care sectors, clinics and hospitals.
Privately owned by multinational partners with more than 15 years of experience, we have both the infrastructure and the distribution network that serve our customers' needs efficiently and cost-effectively.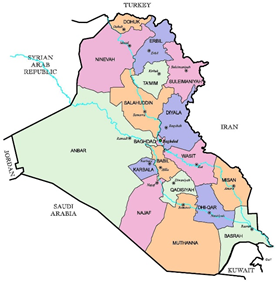 Our offices: 
• 4 international companies located in Iraq, Jordan, Germany and Canada.
• More than 20 Offices cover all over Iraqi cities and the capital Baghdad.
• 5 Scientific Bureaus deal with the huge tenders of Ministry of Health KIMADIA.
Educational part of our business:
We are committed to provide high level of product knowledge, expertise, and service to our customers. Our sales and marketing activities primarily focus on developing the business within Iraqi public health sector. We focus on the educational part of our business as we have arranged medical and technical training courses for more than 400 doctors, nurses, and technicians in the countries of origin of our suppliers (Europe – Asia – North America- etc.).
Our Team:
We market and support medical products through a qualified technical and medical staff consist of more than 130 employees, including: engineers, doctors, technicians and sales representatives. Our sales cover the medical market in the middle, the south and the north of Iraq. We have a very good reputation and significant relationships with MOH of Iraq and the other public and private sectors including hospitals and clinics.
We are the exclusive distributor for several well-known international medical companies and manufacturers from Europe, Asia and North America. Moreover, we have a big central showroom in Baghdad and 10 more in other provinces. We attend the annual major biomedical exhibitions and the specialized conferences.
Iraqi Medical Market:
We cover all sectors of the Iraqi medical market:
1. Ministry of Health "Kimadia": central ministerial huge tenders.
2. Direct Orders and Sales in the public Hospitals.
3. Provincial tenders of the Iraqi provinces.
4. Private Sector.
Our Strategy:
• Targetmed is your target in Healthcare.
• Targetmed covers all medical specialties and satisfies all doctors' needs.
• Targetmed always pursues for all new medical technologies and innovations.
• Targetmed empowers doctors to have tools, materials, and educational training they need to improve the health and well-being of their patients.